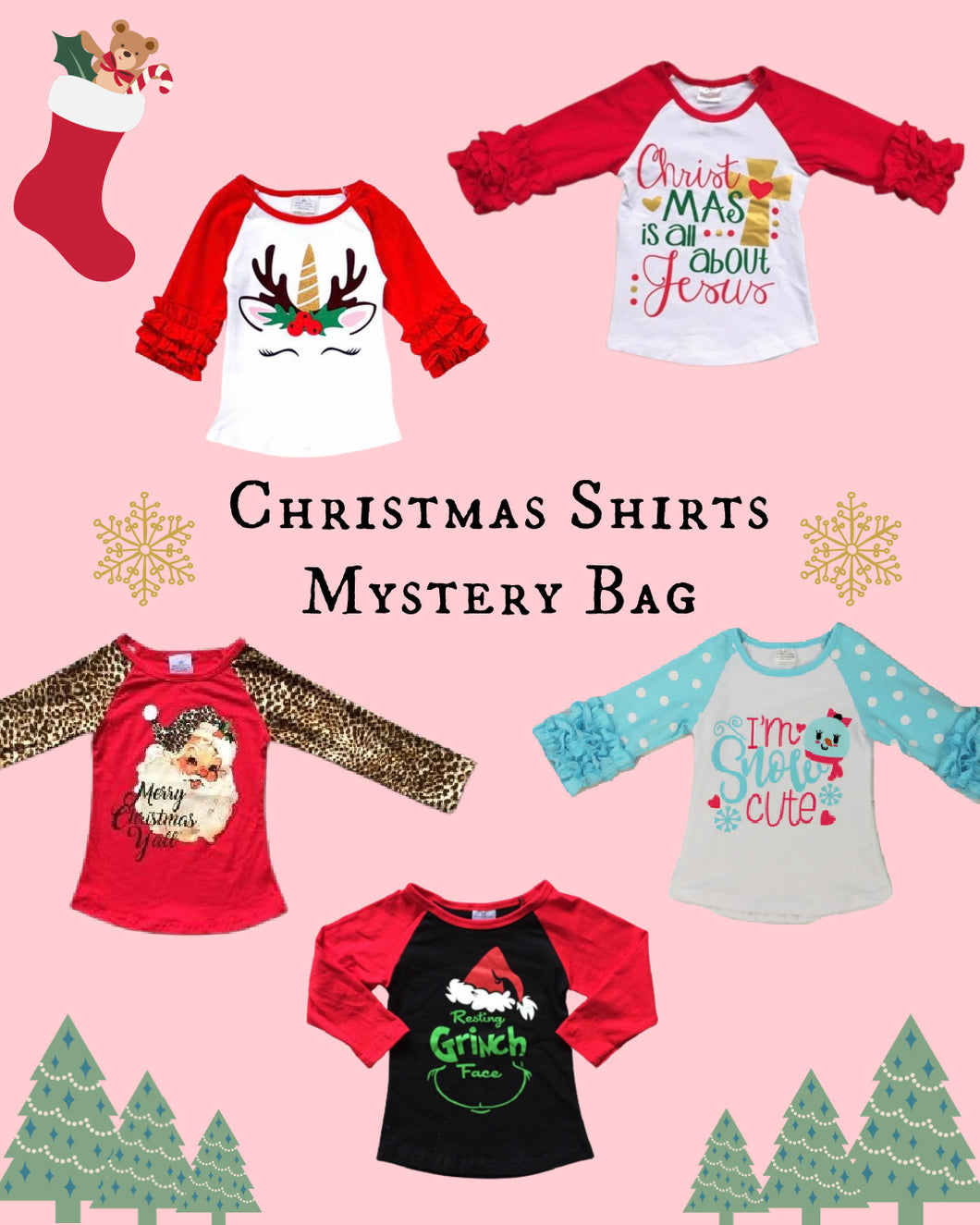 Christmas Shirts Mystery Bag - 3 Items
Regular price $ 125.00 USD $ 15.99 USD Sale
Our Christmas Mystery bag will contain 3 raglan shirts of OUR choice. These holiday styles are picked randomly! Such an amazing deal! Choose your size and that's it! If you've ever bought from us, you know you will get fabulous styles at great value. 
*Please note: The items are chosen by us, and may not be the same items in the pictures. Just choose the size you want and that's it! Size available from 12M to 8 years.
✔ Ready to ship out next business day from California. Please allow 5-7 business days for delivery to you within the U.S. using USPS Priority shipping. We ship worldwide. 

✔ High quality boutique clothing delivered to you at your doorstep! 
 ✨ Creating Magic One Child At A Time ✨
Final sale. There are no refunds or exchanges on these items. We make sure there are no defects on our side. Don't worry, you'll surely love these!