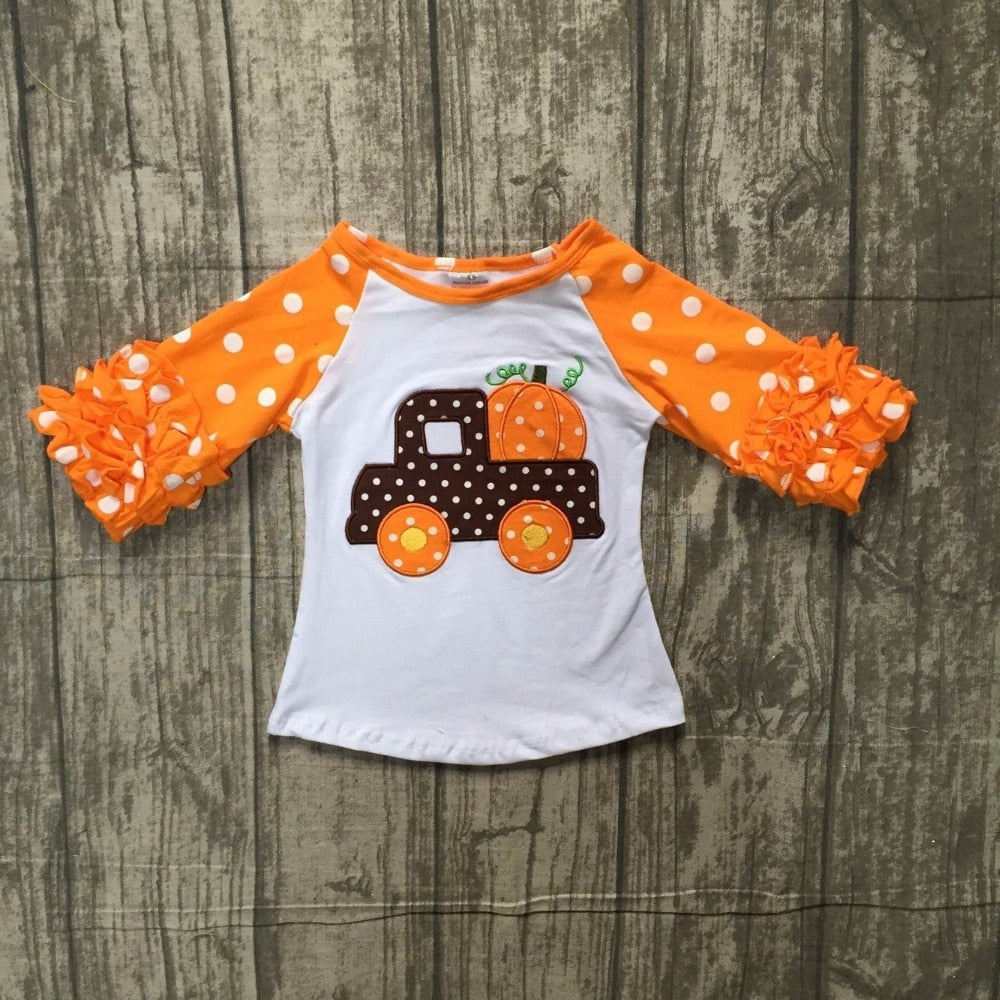 Pumpkin in a Truck Polka Dotted Raglan Icing Fall T-Shirt
Regular price $ 6.99 USD $ 12.99 USD Sale
Super cute! Features a Pumpkin on a truck applique on a super soft Cotton/Spandex Orange and White polka dotted raglan T-Shirt. Will style perfectly with a pair of jeans and boots this Fall! Perfect for pictures!
Model Number: CXSY- 201747
Shipping: Pre-order yours now! Ships out in 2 weeks from California from order date.