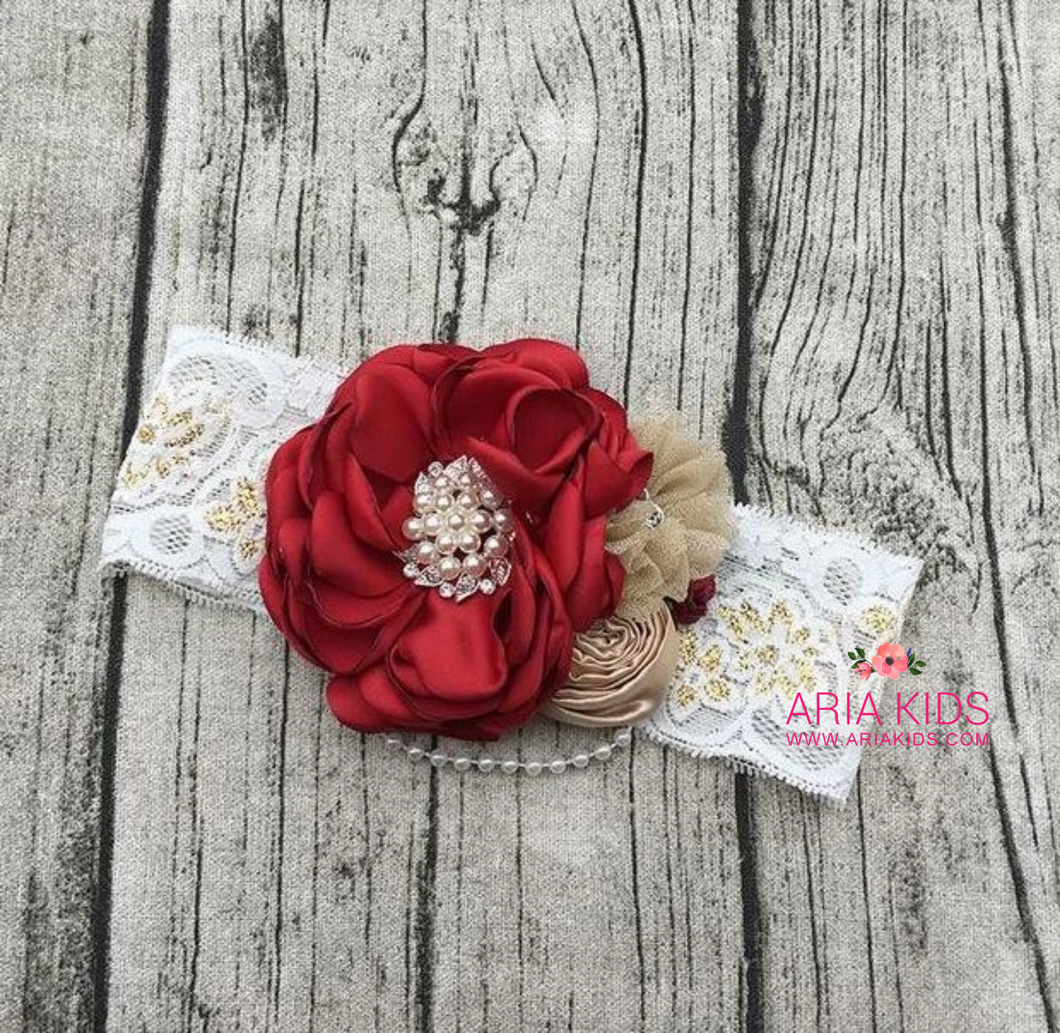 Red Rose Pearl Lace Headband - 3 sizes
Regular price $ 20.00 USD $ 12.00 USD Sale
Our new handmade Rose headband is a delicate and beautiful accessory to use for your little one's photo sessions. It features a super soft lace headband, tiny pearls and premium material for the rosettes that are light and comfortable for your baby. Perfect for Mommy and me photoshoots!
Available in 3 sizes:
15": 3 Months + 
16": 6 Months +
18": Adult (Great for twinning pictures)
Shipping: This item is limited in stock and ready to ship in 1-2 business days. Please allow up to 7 business days to receive your order within the U.S.